Cat Names
Cats
Good Calico Cat Names 73+ CUTE & BEST Ideas
Do you know that calico isn't a breed of cats… It is a description of their coats black, white, and orange. Therefore many cat breeds can be considered calicos. Additionally, each calico cat can have a different personality.
So your cat has a tricolor coat – great – let's find a great name for your calico friend!
Good Calico Cat Names
Bell
Chloe
Clementine
Cooper
Cheeto
Ginger
Amaretto
Luxie
Coco
Addie
Chestnut
Frisky
Honey
Good Female Calico Cat Names
What is a good female name for a calico kitten?
Kiki
Latte
Amber
Maple
Spot
Twinkie
Destiny
Suri
Angel
Penny
Simba
Rio
Zoey
Marigold
Cute Calico Cat Names
What is the cutest calico cat name? Find the list below!
Nala
Pixel
Inky
Melody
Luna
Harper
Callie
Coral
Candy
Cookie
Bijou
Kuro
Mako
Sunny
Unique Calico Cat Names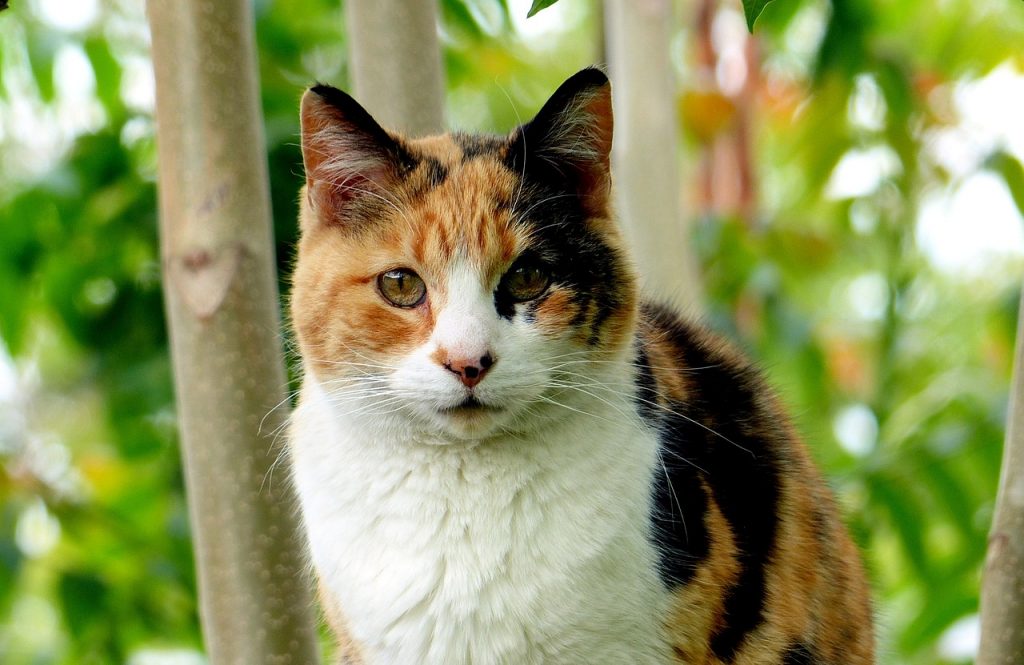 Kona
Frida
Abba
Uno
Zuzu
Sassy
Roxy
Yoko
Xena
Stella
Nale
Winnie
Opal
Piper
Sahara
Truffles
Maisie
Nerdy Calico Cat Names
Nerdy cat names are very popular nowadays, therefore we prepare some great names inspired by tech, TV or Sci-Fi.
Java
Gidget
Sansa
Cookie
Princess
Buffy
Penny
Gizmo
Clara
Mouse
Cloud
Bit
Bug
Beta
Ajax
Related Questions: